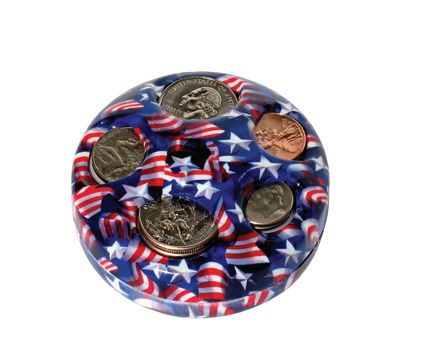 The American
Coinboy® Features...
High quality break resistant plastic
Translucent color
Scratch resistant surface
Spring loaded coin wells
Holds up to 40 coins
Only holds U.S. coins

Variety is what sells... The Coinboy® collection defines the word "Variety" with a diverse selection of unique designs to choose from.
If you are looking for a good resale product that literally sells itself, then Coinboy® is what you are looking for!

For better pricing, please buy in bulk. When you buy 24 Coinboy's, the price drops to $3.75 each, while 96 drops the price to $2.95 each. Please use coupon codes bulk24 and bulk96 (respectively) to receive these price breaks. Note: you can mix and match as well.